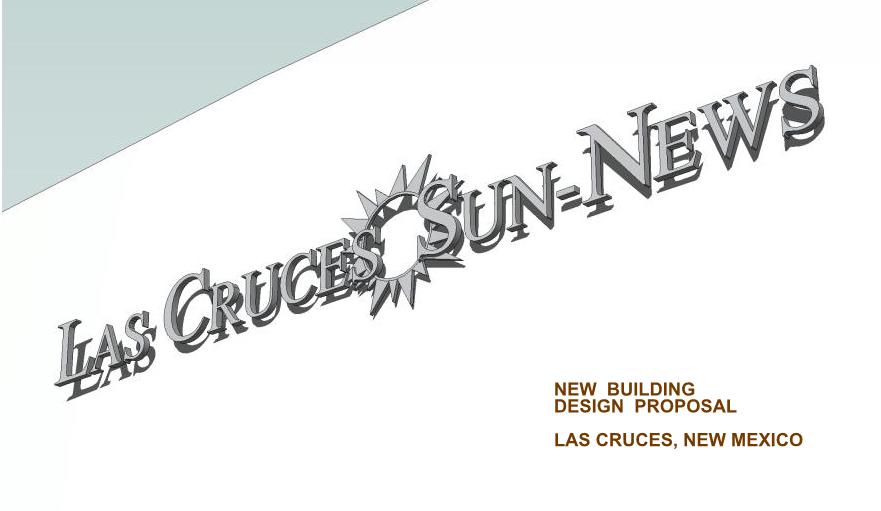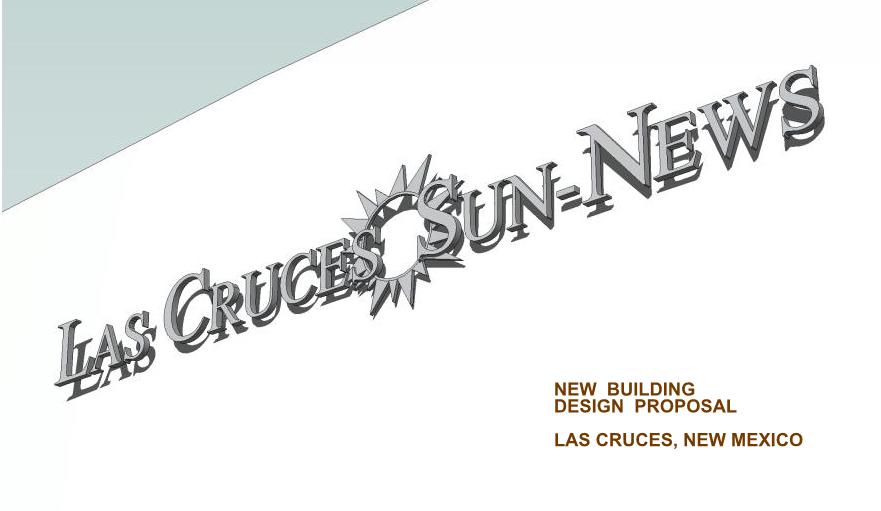 LAS CRUCES SUN NEWS - DESIGN PROPOSAL
Las Cruces, New Mexico
Prior to building their current facilities Las Cruces Sun-News(LCSN) had suffered fire damage to their existing iconic building. The building was determined to be unfeasible for future renovation and was demolished. They proceeded to begin the process to design and build a new office building which would be located at the existing property location.
As a participant in the design/build selection process our proposed conceptual design was an efficient response to the space program requirements provided by LCSN. Every effort was made to meet desired overall square footage while not eminently compromising individual space and circulation efficiency.
The proposed new office building would serve to provide a smaller more efficient facility to accommodate News, Advertising and General Administration functions. LCSN staff would enjoy a new work environment from both a functional and psychological perspective. The new facility would be filled with natural light throughout and would incorporate straightforward construction materials and methods. Upon approach to the building one would be directed to the main entry lobby where they would have direct interaction with LCSN staff who would greet them and respond to the purpose of their visit. The LCSN departments were divided by and would function off of a "central spine" which would also serve as a main circulation corridor. This main corridor would provide a clear division between departments but would also function as an "art hall" for vintage and current newspaper display. The corridor display wall would also provide visual privacy for the News department on the other side.
The proposed building was deliberately contemporary in design which would inspire continued revitalization of the downtown Las Cruces area as wells as signify "progress" for our emerging city.